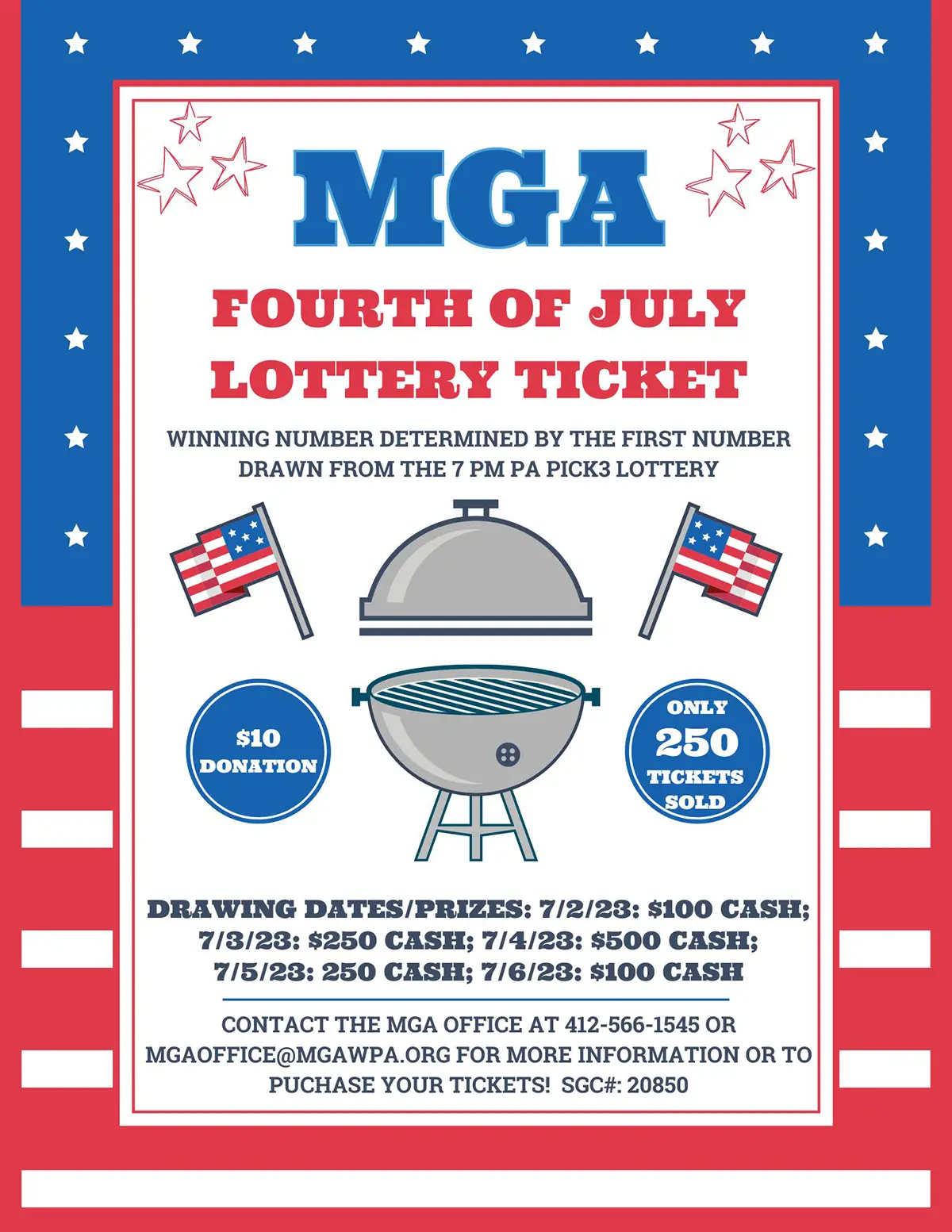 Based on the popularity of this fundraiser in the last few years, MGA will be offering a lottery ticket again this year.

This year's lottery ticket – "MGA Fourth of July Special" – is now available for purchase. For your $10 donation to MGA, you will receive a lottery ticket with four numbers on each ticket (only 250 tickets will be sold). Prizes for the lottery include…

July 2, 2023: $100 cash
July 3, 2023: $250 cash
July 4, 2023: $500 cash
July 5, 2023: $250 cash
July 6, 2023: $100 cash

Winning number determined by the first number drawn from the 7 p.m. PA Pick3 Lottery.

Contact the MGA Office at 412-566-1545 or mgaoffice@mgawpa.org to purchase your tickets. Act fast as we have sold out of these tickets the last two years!