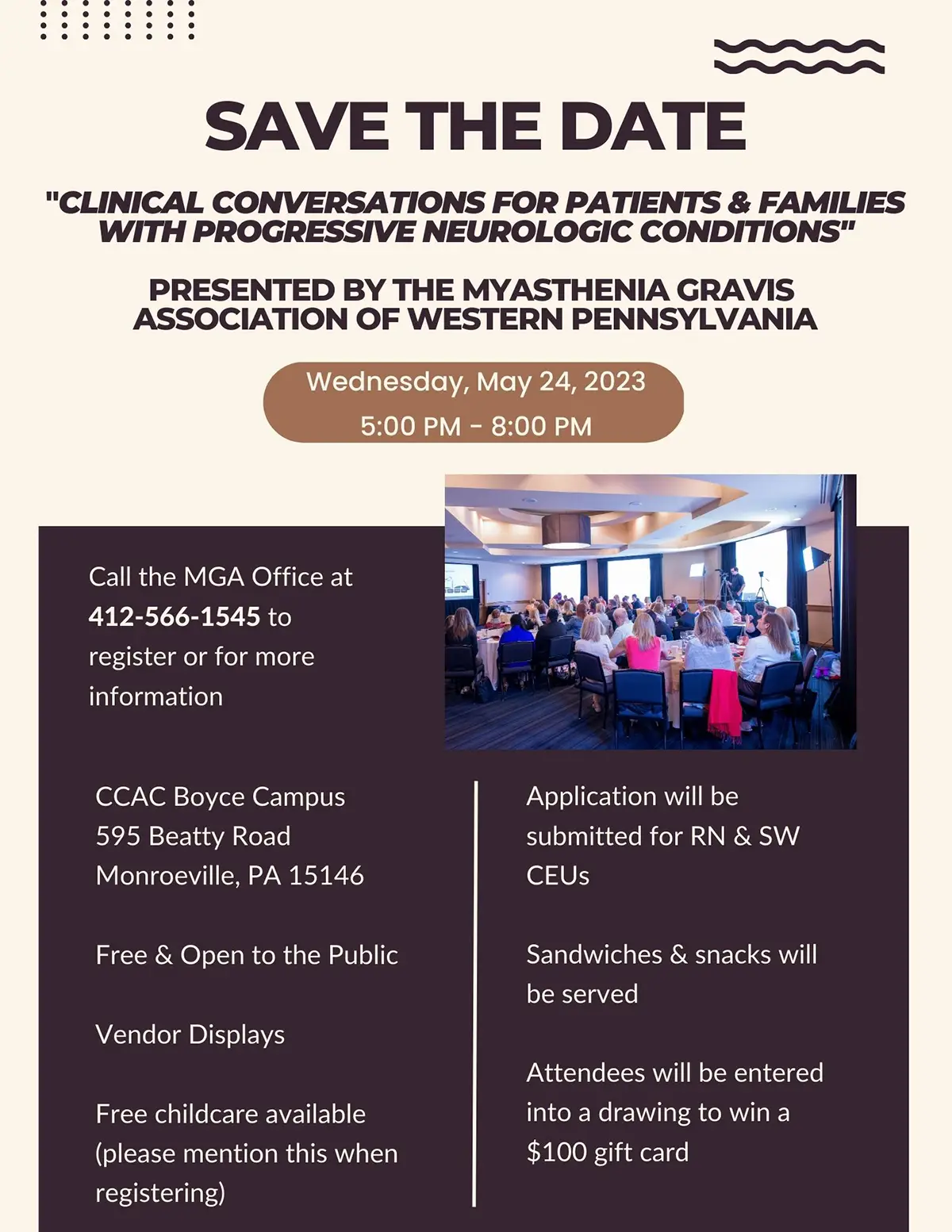 In an effort to raise awareness about myasthenia gravis and other rare diseases, MGA is proud to be sponsoring a clinical education conference for healthcare professionals as well as the general public.
This year's conference is entitled "Clinical Conversations for Patients and Families with Progressive Neurologic Conditions" and will be held on Wednesday, May 24, 2023 from 5:00 PM – 8:00 PM at CCAC Boyce Campus (595 Beatty Road, Monroeville, PA 15146).
The conference will feature a number of wonderful speakers focusing on the importance of having meaningful conversations between patients, their families, and the healthcare professionals that support and care for them.
The conference is free and open to the public. RN and Social Work CEUs will be provided. Sandwiches and snacks will be served. Attendees will be entered into a drawing to win a $100 gift card.
Although the conference is free, registration is required. To register or for more information, please contact the MGA Office at 412-566-1545 or mgaoffice@mgawpa.org.